This temple was built in the 12th century and, as of today, is the largest Hindu complex in the world - Angkor Wat means "City of temples". This temple is a symbol of the country and one of the most important archaeological sites in Cambodia.
I am not going to explain the whole story behind this temple as I believe there is enough option for you to look at if you are interested, I will rather focus on my experience and feelings while discovering this temple.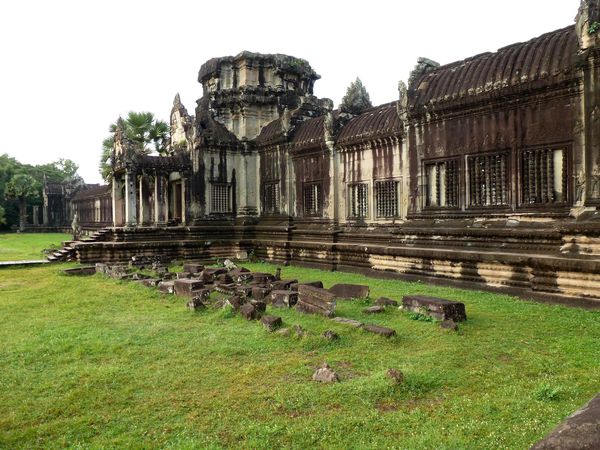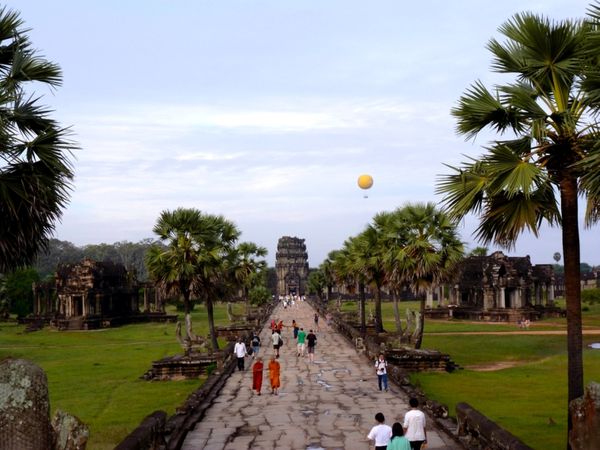 The first impression when you arrived at this place is the amazing view on this huge stone temple and the feeling of peace and relaxation around you. The view is simply breathtaking and you can see from far away the three- tiered pyramid.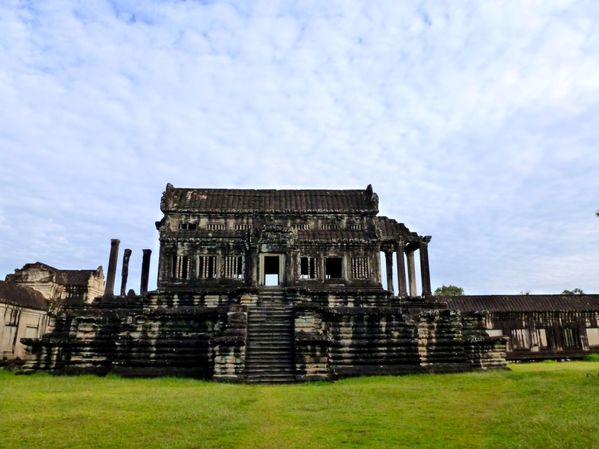 To avoid most of the crowd of tourists, you might have to carefully plan your trip there; Angkor Wat is famous for his sunrise view and become quieter after 10 am. Even outside of the high season, hordes of Korean and Chinese tourists are wandering around the temples and I was lucky enough to avoid them for this first stop of the day.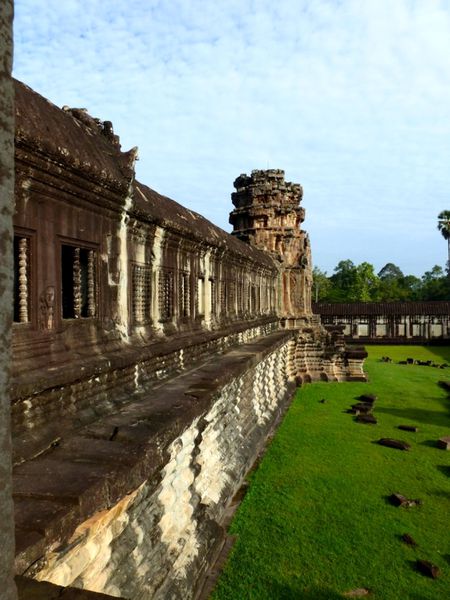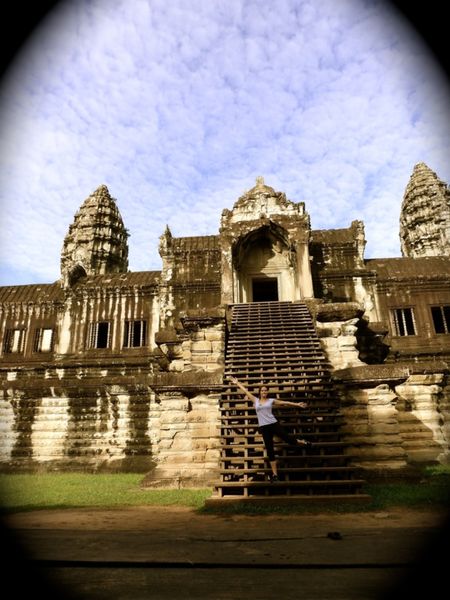 This temple is huge and I spent at least two hours walking around this place and even came back the following day at lunch time to enjoy the complex almost all by myself.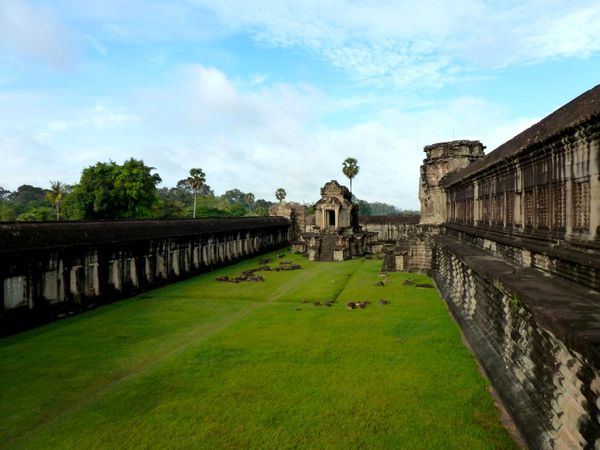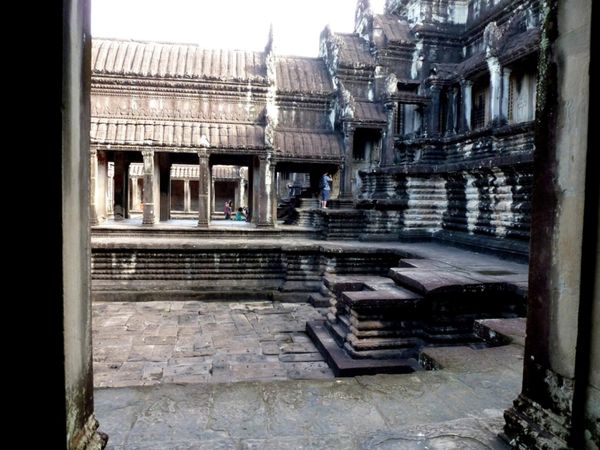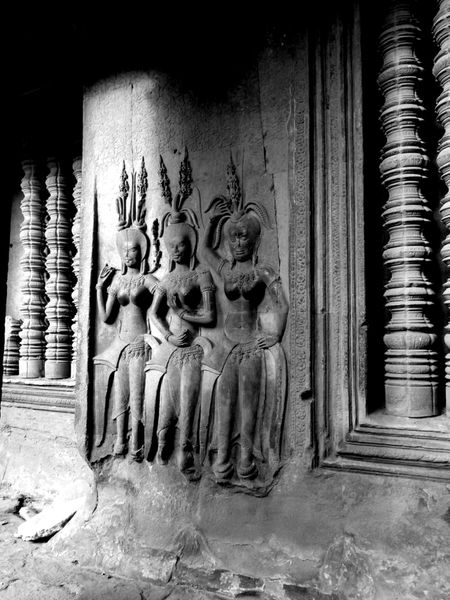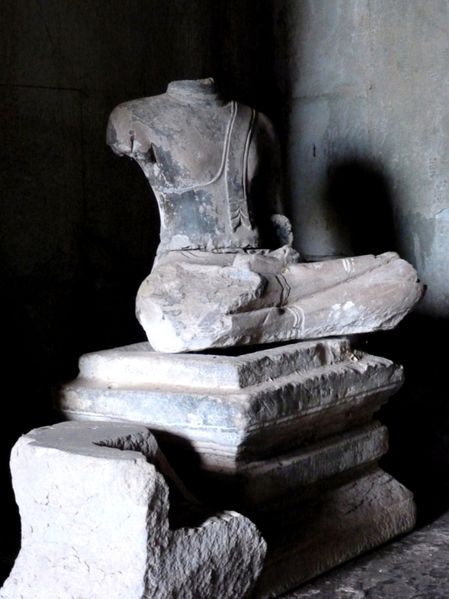 Inside the temple, there are plenty of galleries, courtyards, small buildings and towers. On a hot day, the shadow in the galleries is a welcome rest with the beautiful carved bas-relief on the walls.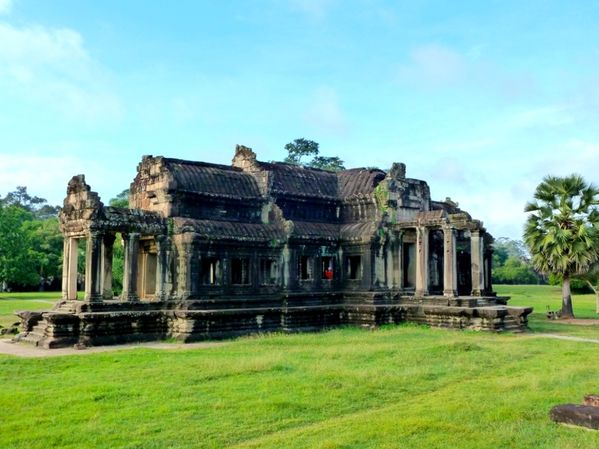 This temple is definitely a must do while you are around Angkor. It will always be full of people around you but if you manage it well, as this place is huge, you will find empty courtyards and buildings where you will enjoy the atmosphere without being bothered.