This temple, named Angkor Thom ("Great City") and built in the 12thcentury, was the last capital city of the Khmer Empire. Few monuments can be found in this area such as the Bayon, the Baphuon and several minor temples.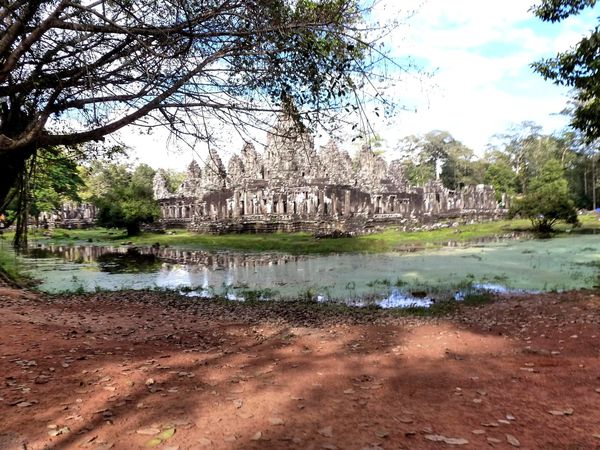 First step of this visit is the Bayon, a Buddhist temple. Standing in the center of the walled city, it is said to represent the intersection of heaven and earth.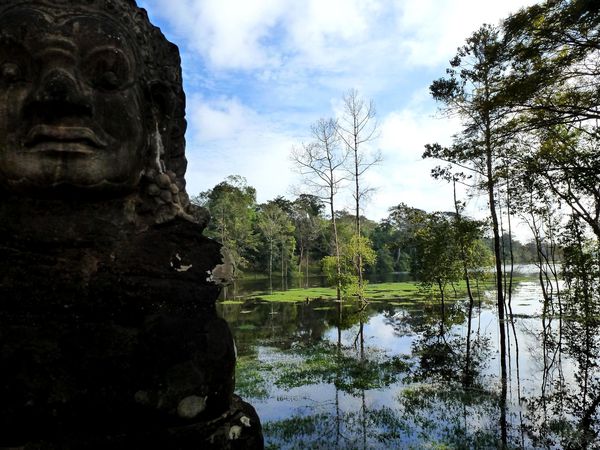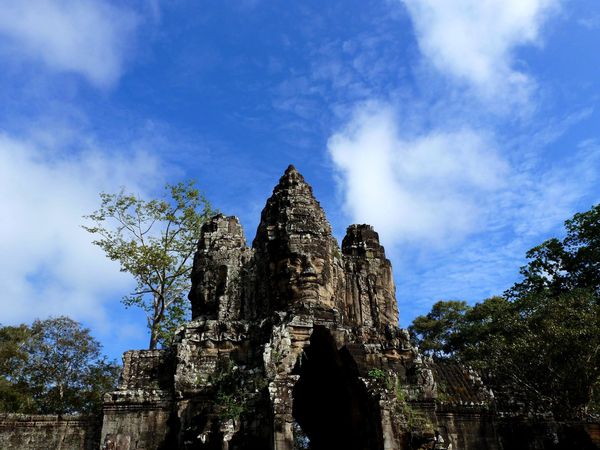 Best known for its enigmatic smiling faces which may represent the king himself Avalokiteshvara, this temple is just awesome. I felt like I was being looked at from everywhere and I am sure that was the feeling searched when it was build. There are 214 faces on towers.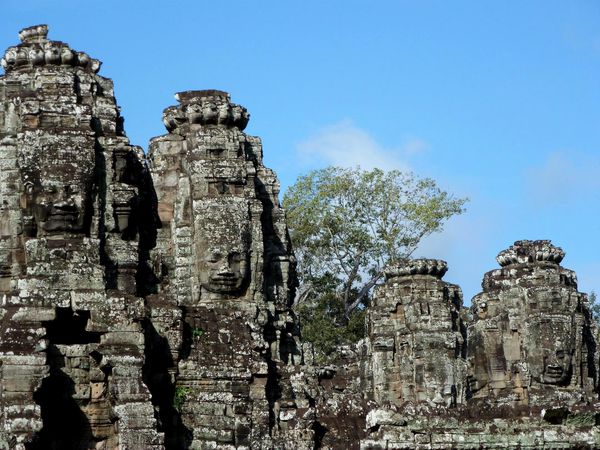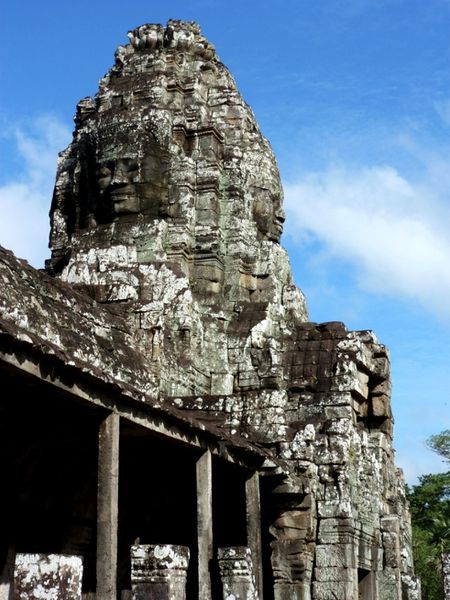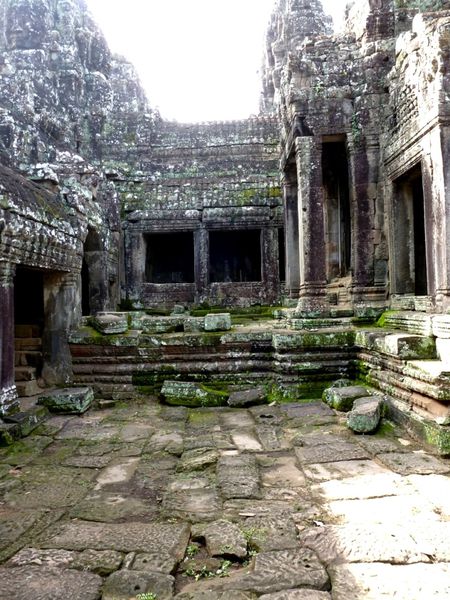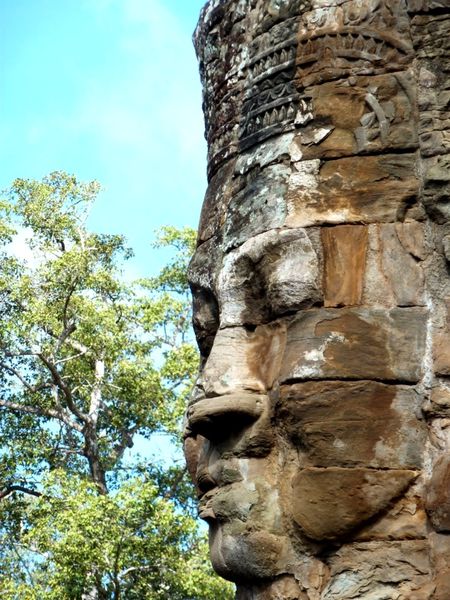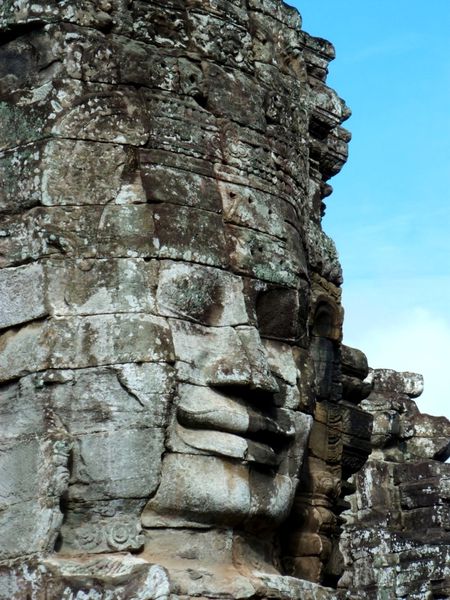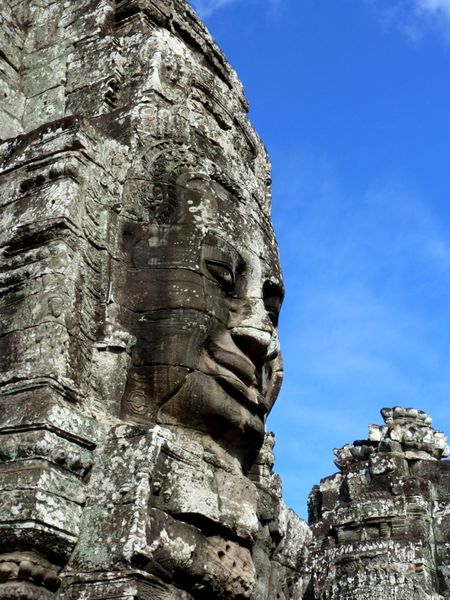 The only weak point is related to the number of tourists you will find surrounding you. As this place is not huge and is condenses in a small area, it will be very difficult to avoid other tourist during your visit… Bayon is also as famous as Angkor Wat for its sunrise so better avoid this time if you want to enjoy the area for yourself.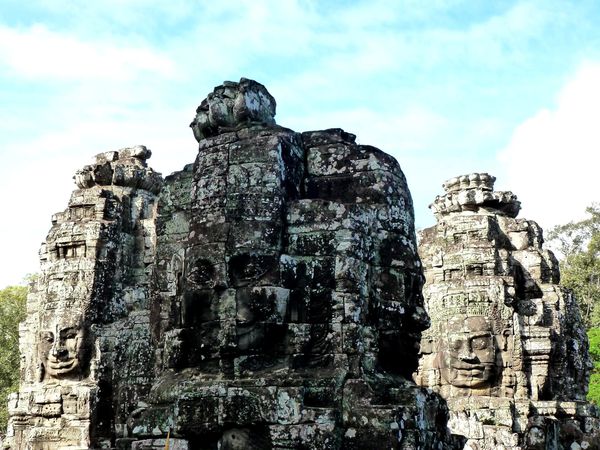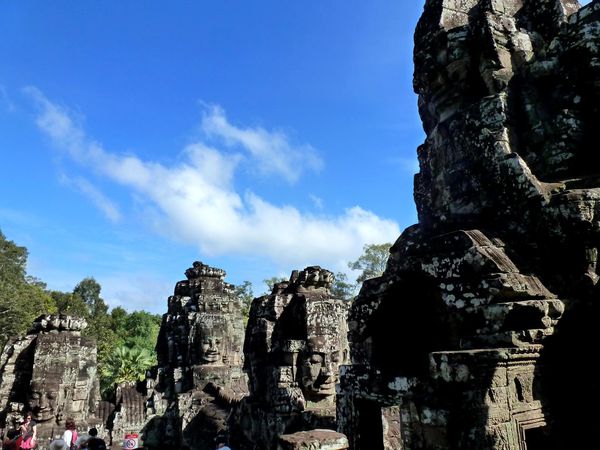 I think it was one of my favorite temples in Angkor so far. Not too difficult you could say as it is only the second stop of my trip!