Eating in Vietnam was a huge part of our holiday! Spending Christmas and the New Year's Eve in Hanoi and Ho Chi Minh were two more reasons to indulge ourselves in some very good restaurants…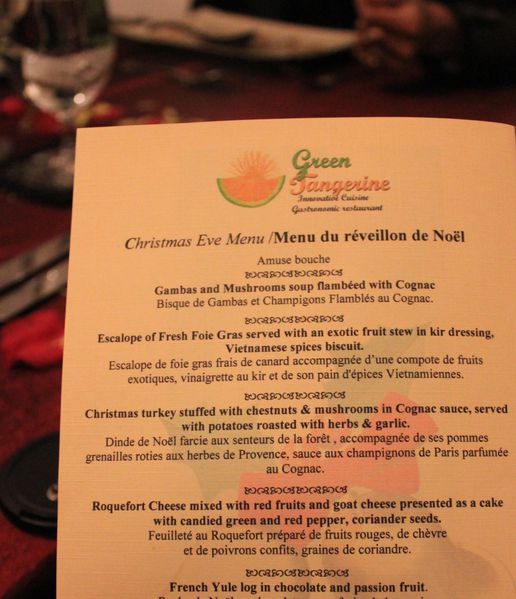 But does anyone really need an excuse to eat, as G. B. Shaw once said, "There is no love sincerer than the love of food"!
Sorry for the detractors but being vegetarian doesn't mean stop enjoying food and starting to live on grass and herbs ;) I am also sharing Xavier's food anyway and he eats almost everything eatable… (He even tried the famous Chinese chicken feet…)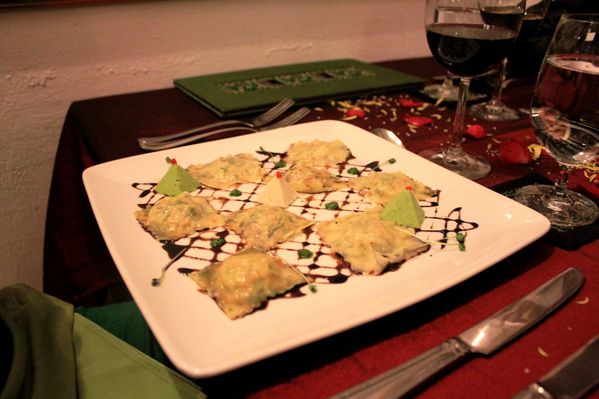 Back to Vietnamese food, these restaurants offer a fusion cuisine – a mix between French and Vietnamese specialties.
While foie gras and turkey are a must for a Christmas dinner, I had delicious vegetarian Vietnamese raviolis with a pesto and parmesan sauce followed by crispy vegetables layered cakes.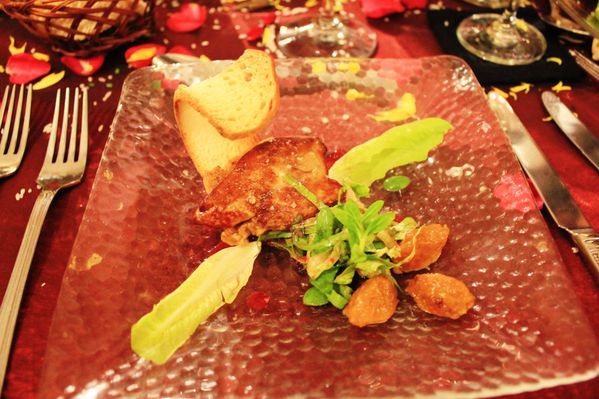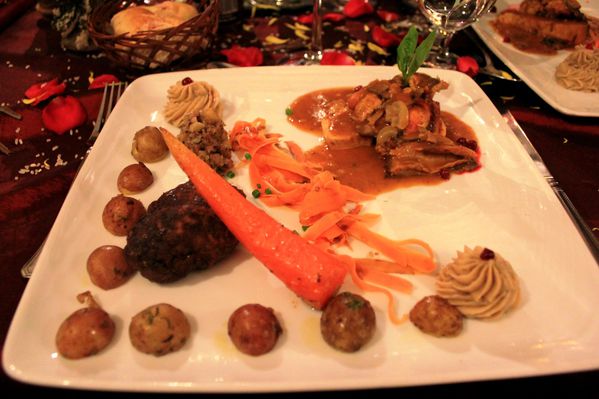 As the menu was a feast, I shared Xavier's cheese plate and we end up with the traditional French "Buche de Noel".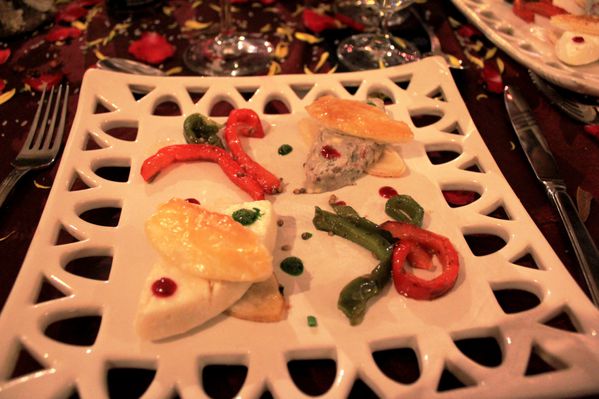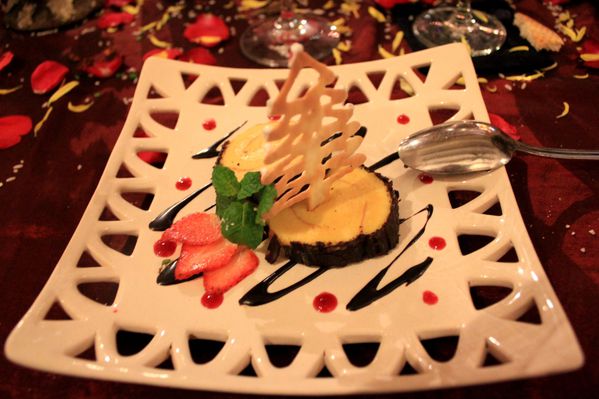 At the Sofitel, we could go for the chocolate Buffet as an afternoon tea.
No need to tell you how nice this buffet looks like… pieces of swiss chocolate, a decadent chocolate fountain, all the kind of chocolate cakes, mousse and cookies you could dream of and more!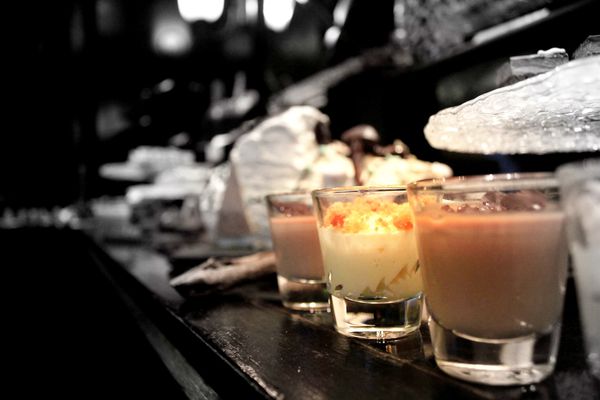 Can you see that kid's face ? How happy he looks... hahaha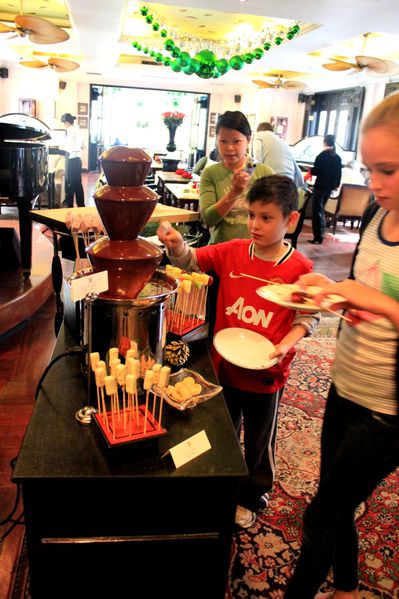 Our dinner at the Green Mango restaurant was also a great experience, the food was delicious.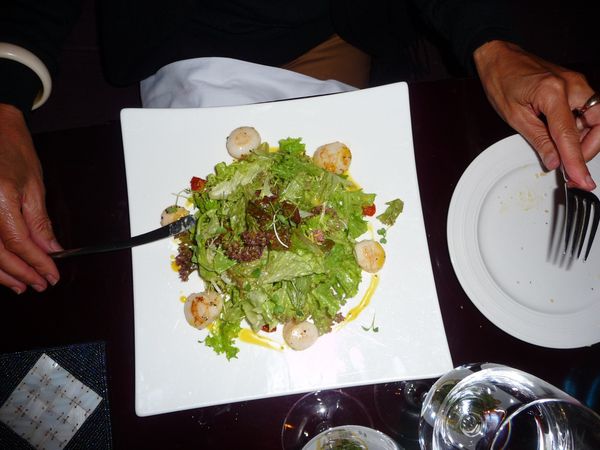 The menu offered some very surprising combination which worked perfectly like theses grapes rolled in goat's cheese and peanuts.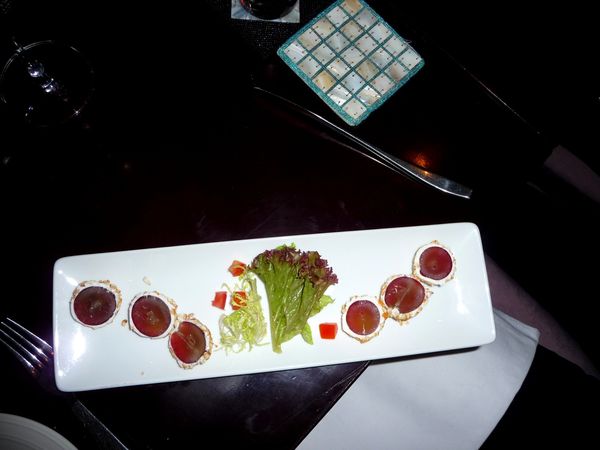 And their tiramisu lasted only 1 minute on our table… that's the best sign for a good desert isn't it?