Inside the K-11 in Tsim Sha Tsui, you can find yourself in front of a giant Mona Lisa eating a pink ice cream. From far away, your first thought will be that it is done with pixel art but come closer and you will understand better...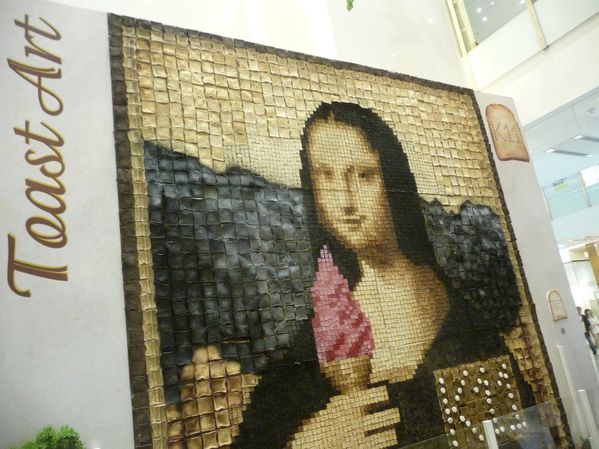 The artist, Maurice Bennett, used toast bread to do his paint! He burned some of them to differentiate the colors and used different shape as well... Isn't it crazy?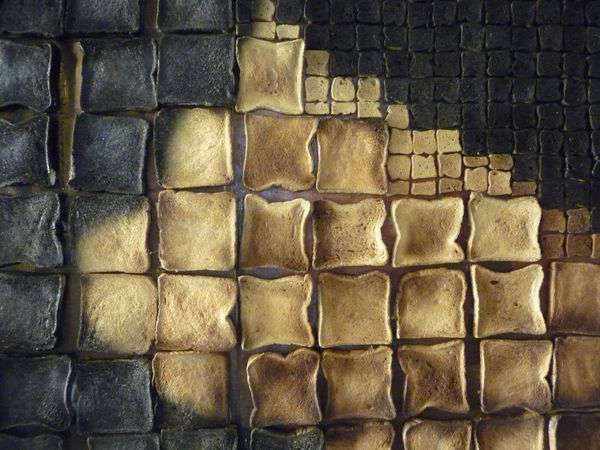 The lobby of the mall is smelling dessert all around as if the pink toast were full of dessert scents... This Mosaic is an homage to the new Food Art Festival hosted in the building this year.