I am almost never having a breakfast during the week, yeah I know it's bad… but to compensate I chose to have a brunch on Sunday!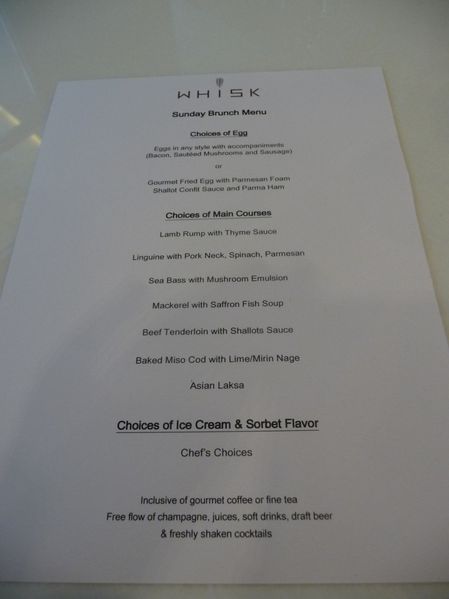 After the floating restaurant, we decided to give a try to the brunch at the Whisk, a restaurant in the Mira hotel. It is a very decadent one as there is caviar and free French champagne flowing. You can also choose to have juices or fresh shaken cocktail like margarita or bloody marry, however I would recommend you to stick with juices or champagne as their cocktails were too salty for me. What is better than to spend few hours on Sunday eating and drinking?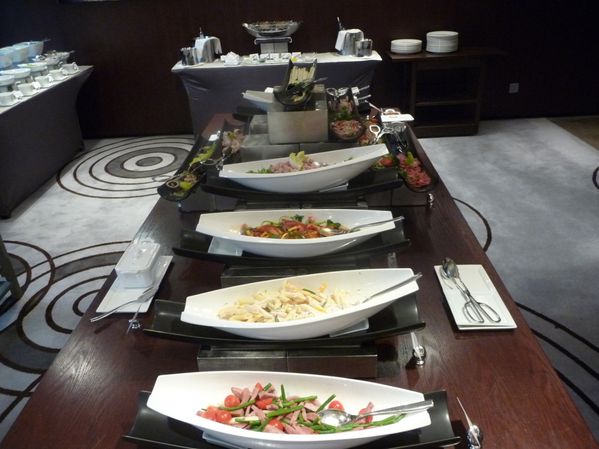 Normally starting with the huge selection of salads, cold meats and seafood, I went straight to the cheese platter when I saw how big it was! A huge selection probably due to the French chef, thanks to him! I think I went back 3 times to try all of them, I even have to help a Chinese to choose between all of them when he saw I was hanging around the whole time. Poor guy who only wanted a soft cheese!!!
The buffet were smaller than other brunches but you cannot compare the quality of the food: here you will find caviar (with free shots of Russian vodka of course), different types of "foie gras"… what else could you ask for?
Few pictures of our plates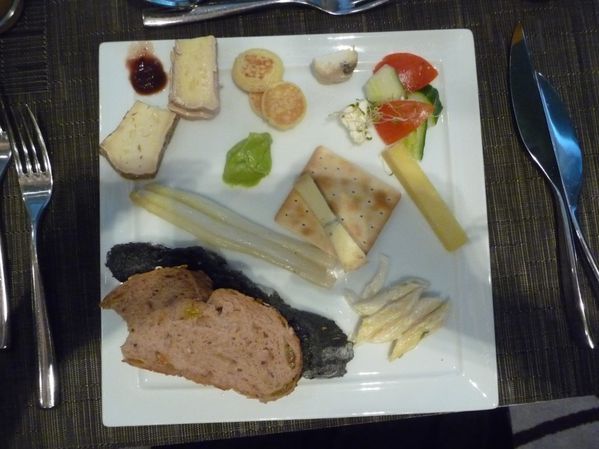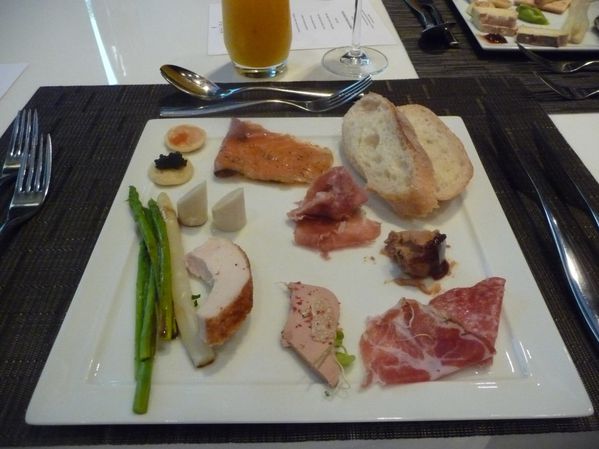 Their signature dish is the roasted suckling pig served slice by slice by a dedicated chef. Who wants a piece?
The hot buffet offered grilled tiger prawns, lamb skewers, roasted potatoes and a variety of vegetables.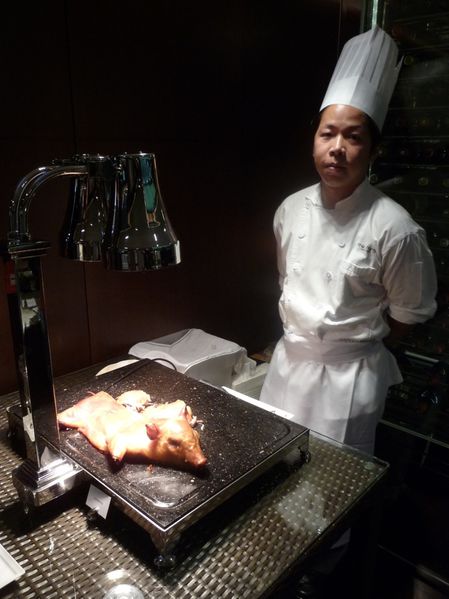 For main dishes, we could choose from few options but none of them were vegetarian... so I gave up my turn to Xavier!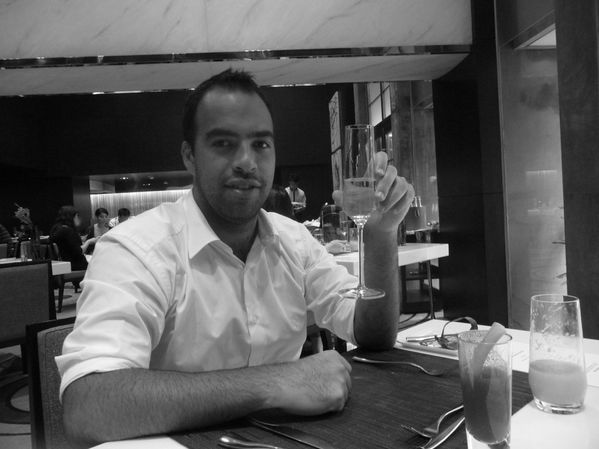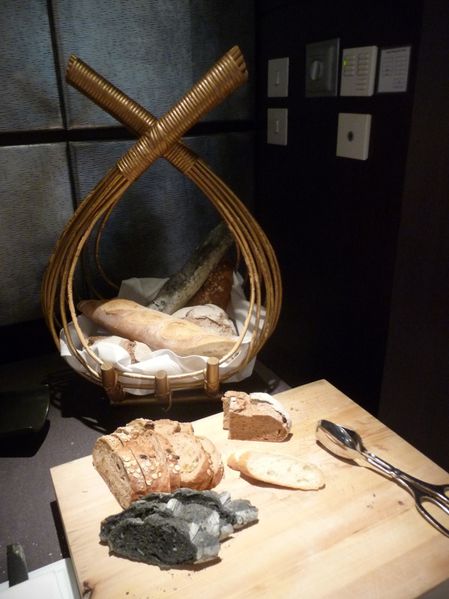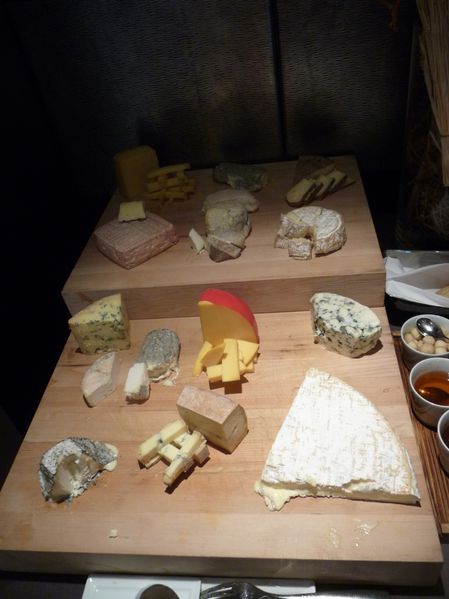 The dessert buffet was impressive, as ever, we could find the famous puddings, chocolate cakes and cheesecakes. They also had delicious "macarons", floating islands and various handmade lollipops.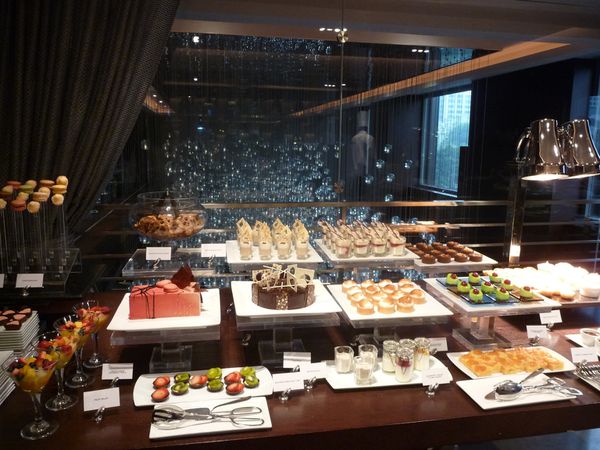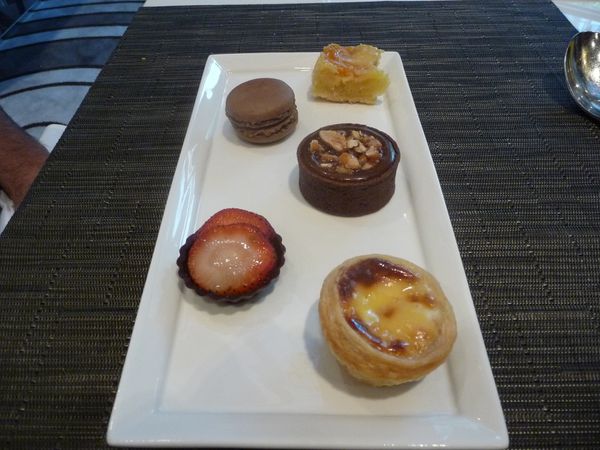 My only regret was that we went there on a rainy day so we couldn't chill outside on the terrace. The restaurant was really nice but the outdoor experience would have been a must!