Zaia is a show currently presented in Macau. Zaia comes from a greek name meaning "life". It is a show created by the famous "Cirque du Soleil". It's been a while since the last time I went to see a circus show and I can't wait to there!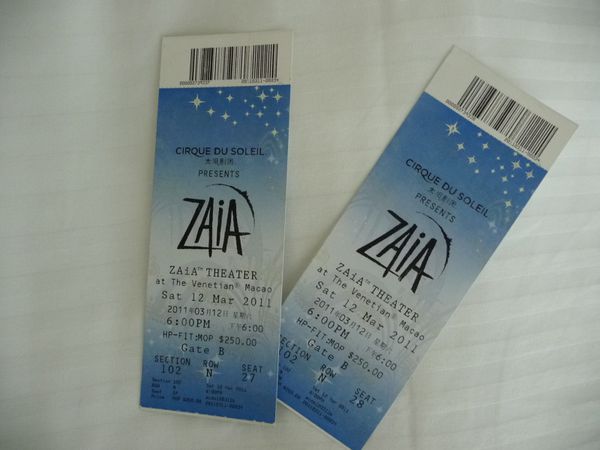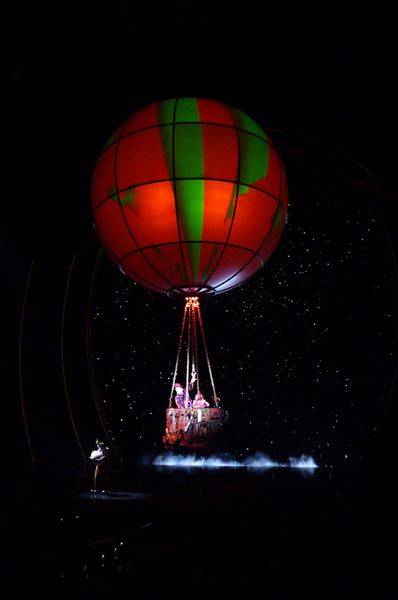 It presents the dream of a young girl around space in a journey of self discovery. She will meet a bunch of creatures out of this world.
Starting with the classic and so loved clowns fighting with popcorns and of course interacting with the public... hopefully I am far away from the first row ;)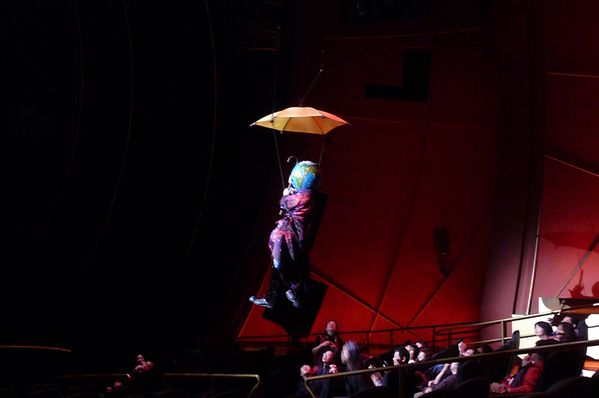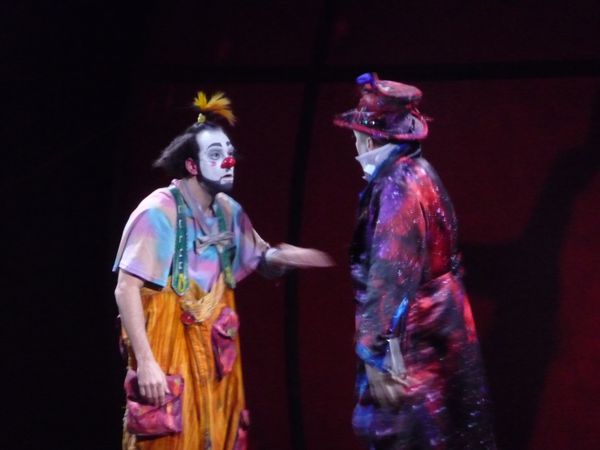 This act was one of the most surprising. In the mean time, it was also one of the scariest!
As you can see, two acrobats on are showing their moves while rollerblading on a tiny platform... I hold my breath more than once when I saw the girl's head approching the bottom of the floor!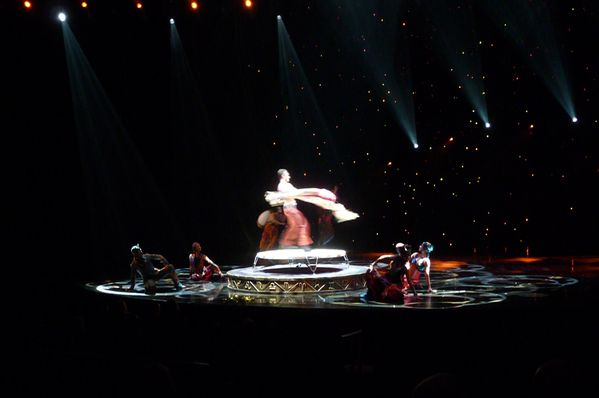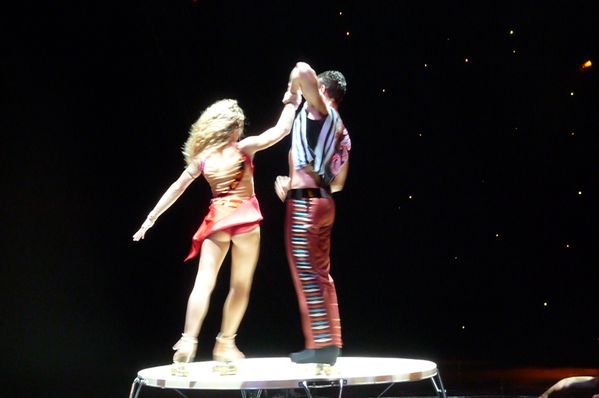 The show is not only based on typical circus acts but also on the full environment around. Every details have been given a lot of attention. The all picture when one act is starting is completely incredible and reflecting again the major theme of the show.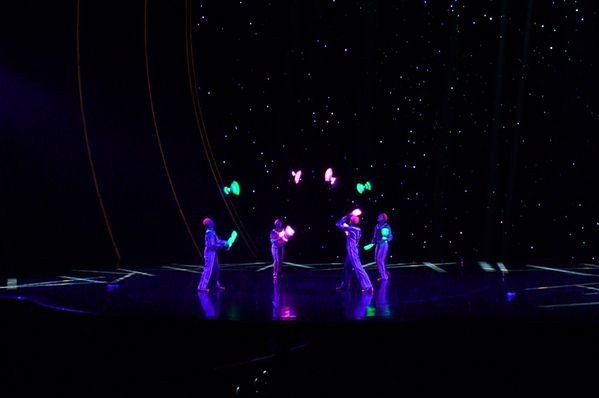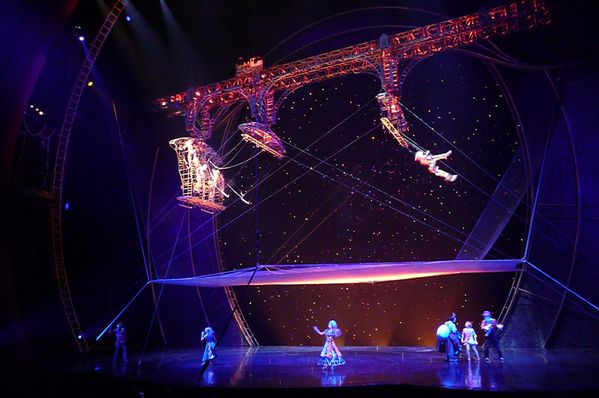 Those two contortionists performed a show of balance and mastery. It was just amazing to see how controlled they looked during their number. Their moves were reflecting sensuality and love in a very peaceful environment of ice and snow. I am still wondering how is that possible for the girls to move that way... never knew a human body could do that!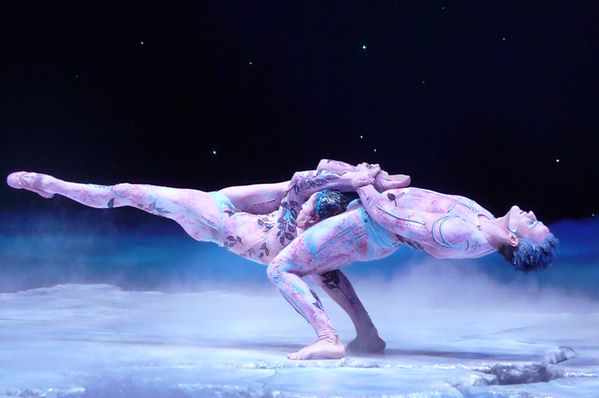 I do not give you more details for now on. We might want to go to see it by yourself or who knows, it will maybe move to an other country later ?