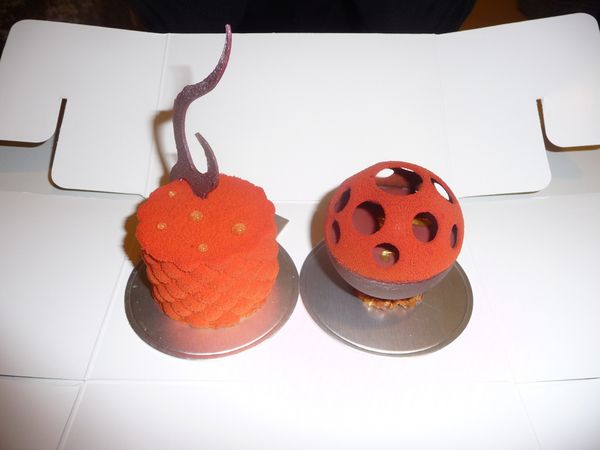 Just 2 meters away from our apartment, you can find a wonderful "patisserie" :"Thomas Trillion". The perfect gift if you are invited in the area as you can not walk in the heat with it for more than 5 minutes...
The red ball is a speciality of this chinese chef who loves chocolate! It's a chocolate sphere called " Rosenana" filled with greek yogurt cream, rasperry cream and yellow fruit compote. Xavier can tell you that it was delicious and a great surprise from a local chef... It was an aerial dessert and so sophisticated!
The other one is a mango mousse filled with salted caramel and red berries cream. It is also delicious but less than the first one...
We will try all of the pastries one at a time of course and I will let you know our comments!