Hoi Ha Wan is a marine park situated in the Sai Kung peninsula. It said that mangroves, various corals and more than 100 species of fishes can be spot in the area. I thought it would be a nice stop for a Saturday outside the crazy city.
But first of all, I have to get a huge group of people there… 12 foreigners ready to explore this part of Hong Kong. With more than 2h of different public transportations, I had to be sure everyone was coming on time… that was the fun part as I suddenly realize that I can not only scare my own family but also my friends… Yes I am a despot regarding time and you know what "take it or leave it" coz' it won't change! ;) Years of experience on my brothers and sisters... Hehehe!!!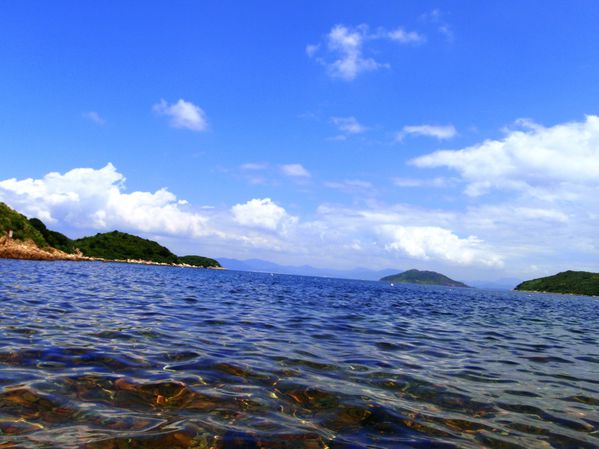 We arrived at our destination around 11am: a small shop with an old man who speaks a bit of English. There are a lot of mosquitoes and bees in the area so we had to go quickly in the water to escape them. After fighting a losing battle with them even in the water, we are ready to go on the kayak to explore this huge 260 hectare.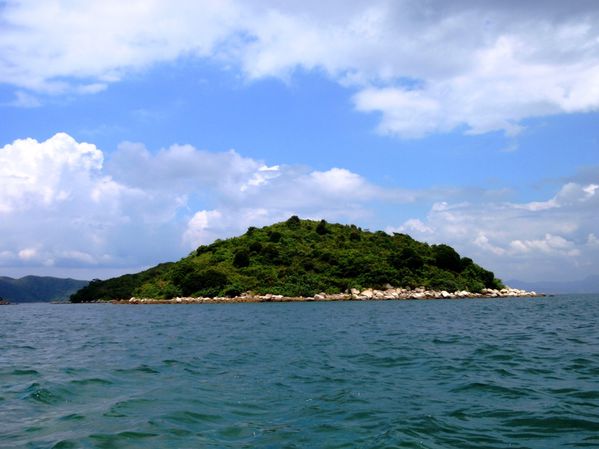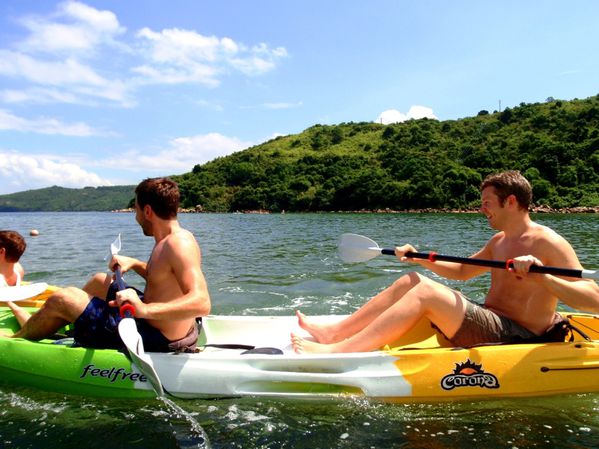 Time for a peaceful land trip at our own pace.
Depending on the area, the water was a transparent green next to the mangroves while next to the rocks and beaches; it was an emerald surface all around us!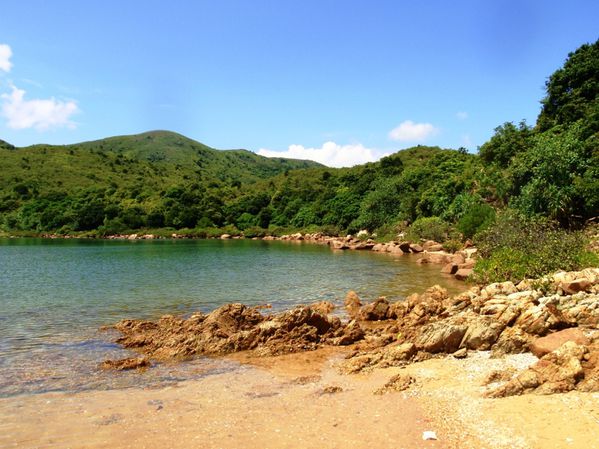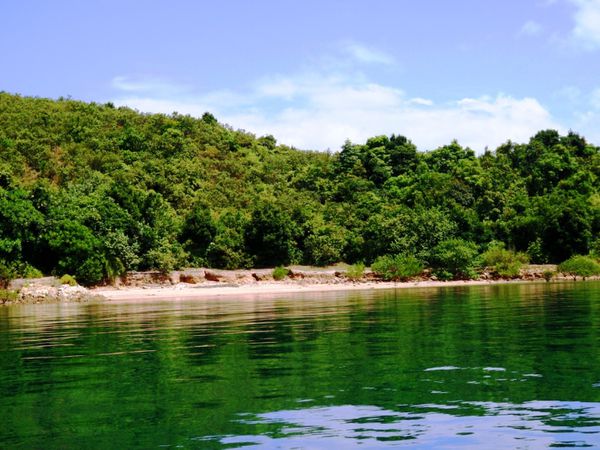 My last experience in a kayak was a long time ago and it was not a good one as I couldnt move except making circles on myself... Hopefully this time was different and I was able to move forward. Don't be mean, Xavier was not doing all the work, I even tried it by myself while he was snorkelling and I was just fine!!!! I thought that I was never going to enjoy kayaking again so I am so proud!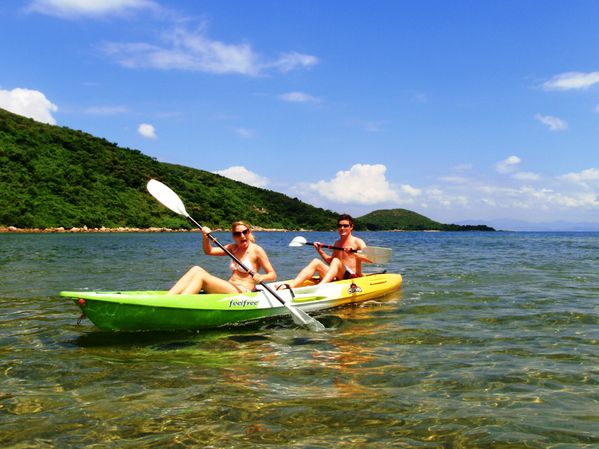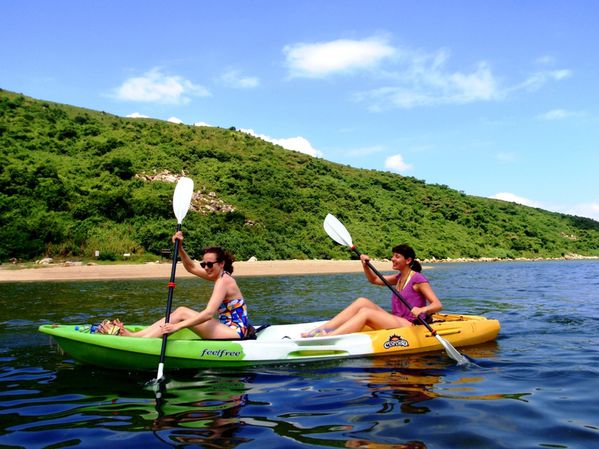 The snorkeling part was much appreciated as it was around lunch time and the last clouds disappear to let the sun shine. Everyone seems to see something totally different, from the octopus Bren could see, to the colorful variety of fishes, sea cucumbers everywhere. You have to be careful as the park is also home to huge urchins. Being able to dive in wonderful spot, I was first reluctant with snorkeling however I was happy to see that I could also see a lot of marine life while snorkeling!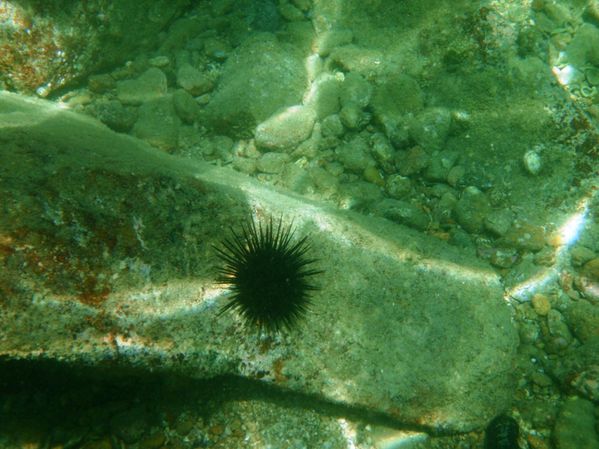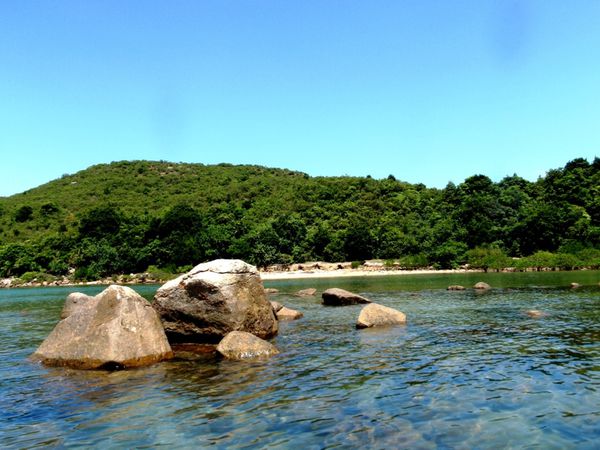 The day was spent between lying on small beaches, snorkelling, paddling, tanning on board, chatting... until we start being hungry and decided to go back to the shop.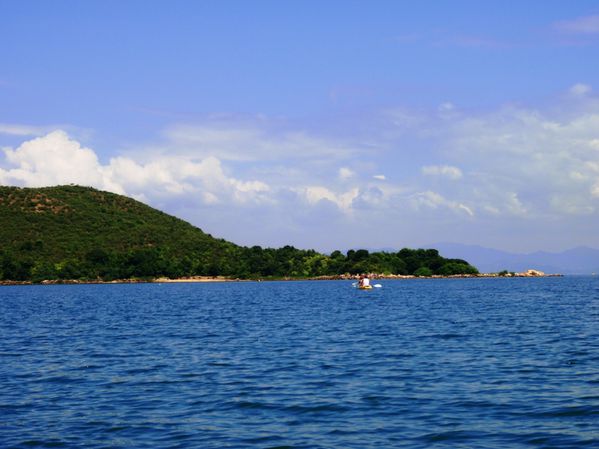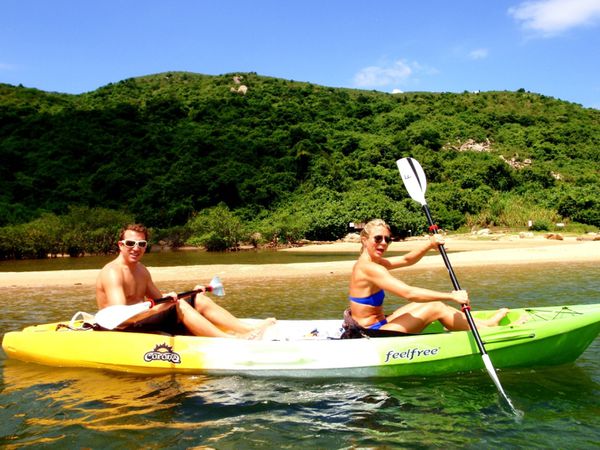 We stopped at few small sandy beaches and went back after 3 hours on the kayaks. It was a perfect day outside of Hong Kong, a place you can go to cut yourself from the frenzy town.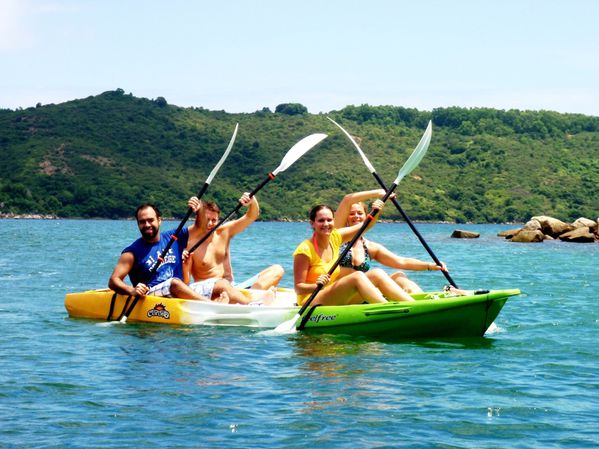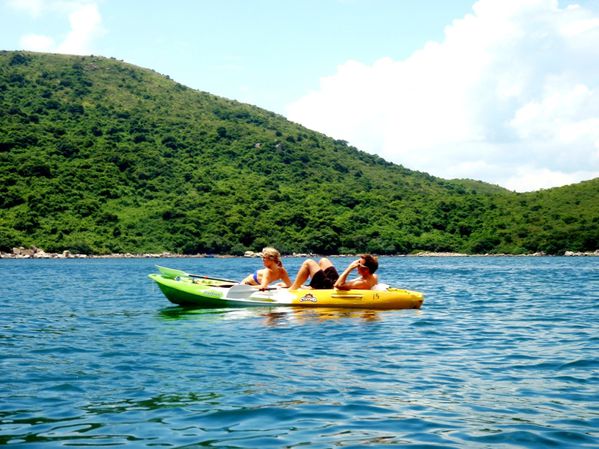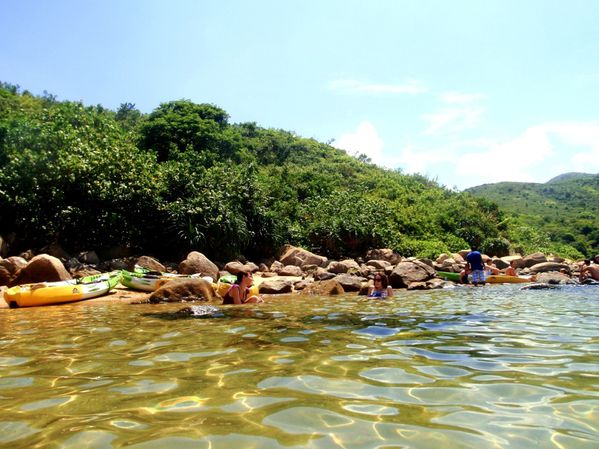 In one area. I saw so much garbage in the water: from plastic gloves to empty plastic bag so I was a bit surprised at it is supposed to be a preserved area. The most frightening thing was those small silver fish dead at the surface, I am hoping it was a kind of trick for fishermen or it would mean something is wrong in the area.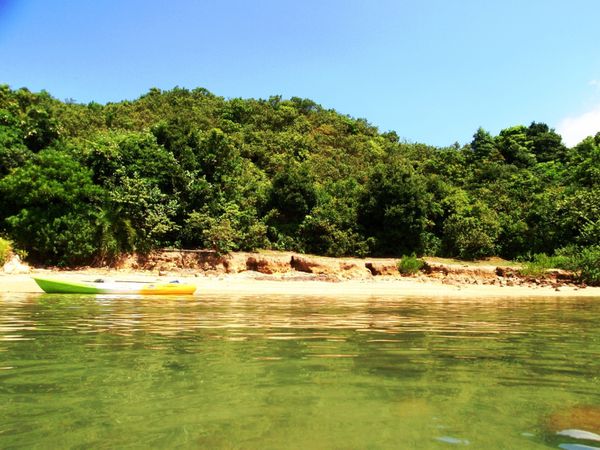 A good trick for the one who would like to go there: If you are planning to get double kayaks as we did, try to mix one guy with one girl as it will be much easier to paddle… not that the girl weren't paddling but the marine park is huge and if you could let the guy paddle you could enjoy the beautiful scenery even better, or try to tan (Kat I saw you!!! ;) And don't think it is always the girl, when you got Camilla in your kayak, you will be able to relax as she did some kind of competition before or something similar… I will be in her team next time!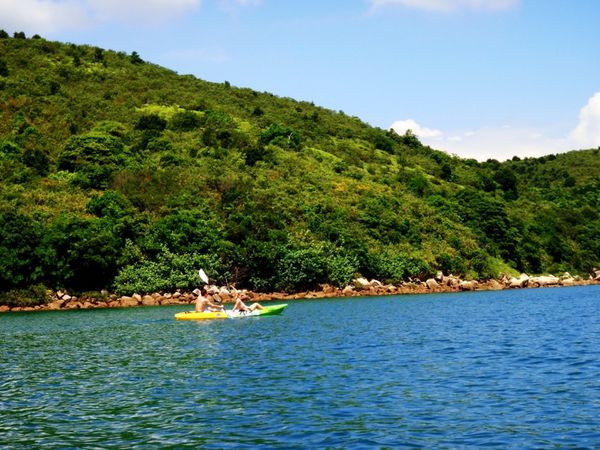 We went back to Sai Kung for a well deserved seafood lunch and a rugby game for fans.