One a beautiful day, we decided to spend our day at the second resort on Lagen Island. Situated 20 minutes away by boat, this resort has a swimming pool and that's the main reason we are going there!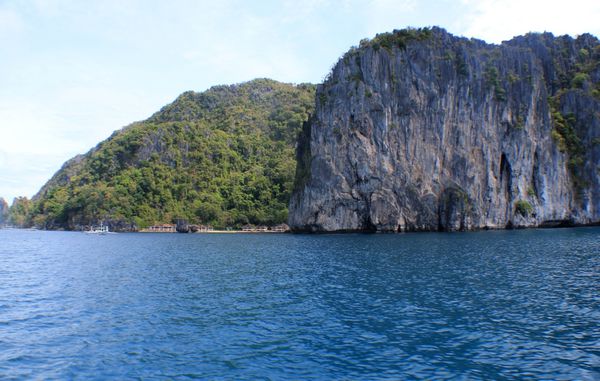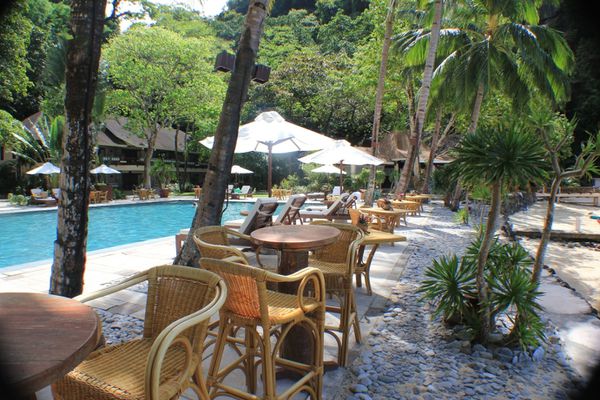 This lagoon is surrounded by forest and breathtaking cliffs and even the forest bungalows seem to be part of the wildlife. It is definitely a good choice for another visit to the Philippines if we decide to come back in this area.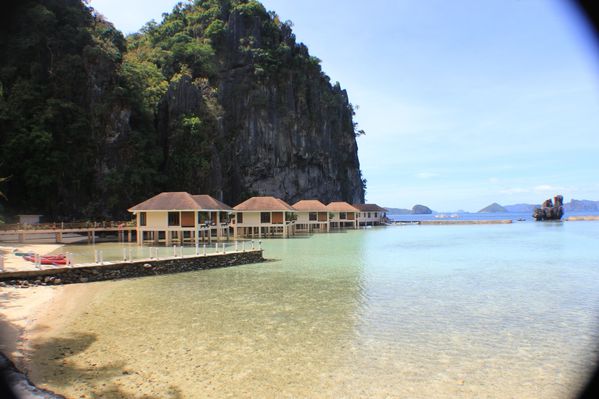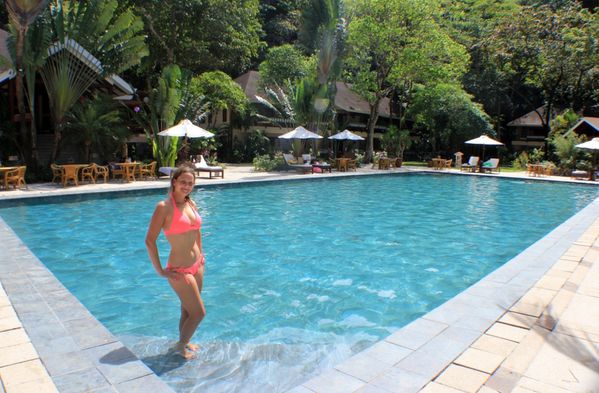 Spending a day between the pool, a bit of snorkeling in the calm and shallow lagoon, and eating was not a bad idea! As a lot of guests are going out every day for Island hopping, staying at the pool was so relaxing…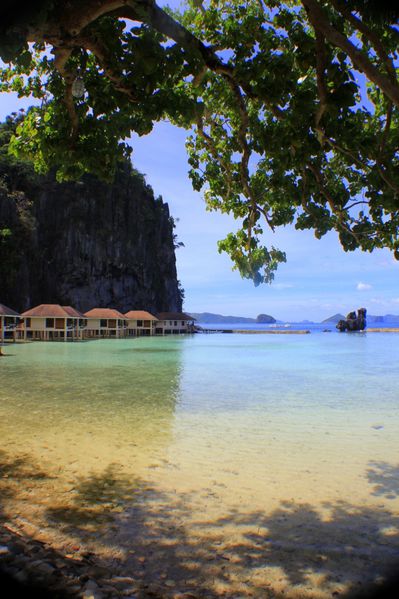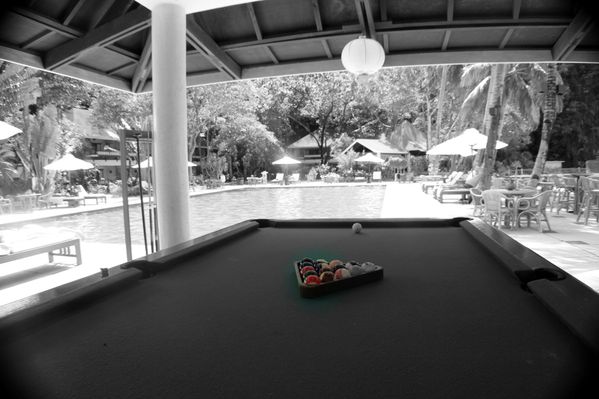 We also watched the sunset with a cocktail from here, waiting for our boat to get back to Miniloc Island. Another day in Paradise!!!!